How to make a small garden look bigger – 12 beautiful ways to maximize space
How to make a small garden look bigger – 12 beautiful ways to maximize space
Small garden, big plans? We have plenty of inspiring ideas and expert tips to make a small garden look bigger
We all dream of owning large, luscious gardens, sprawling lawns with overflowing beautiful big borders, areas for dining, lounging, maybe even a pool… but the reality is if you live in an urban area you are going to be relatively limited when it comes to square footage. So wanting to make your small garden look bigger is something at the top of many homeowners lists, and there are some really simple design ideas that will help make the smallest of gardens feel instantly more spacious.
From something as quick as propping up a mirror and growing plants around it, to reconfiguring your layout to trick the eye into thinking there is more space, let these small garden ideas inspire you to make more of your backyard.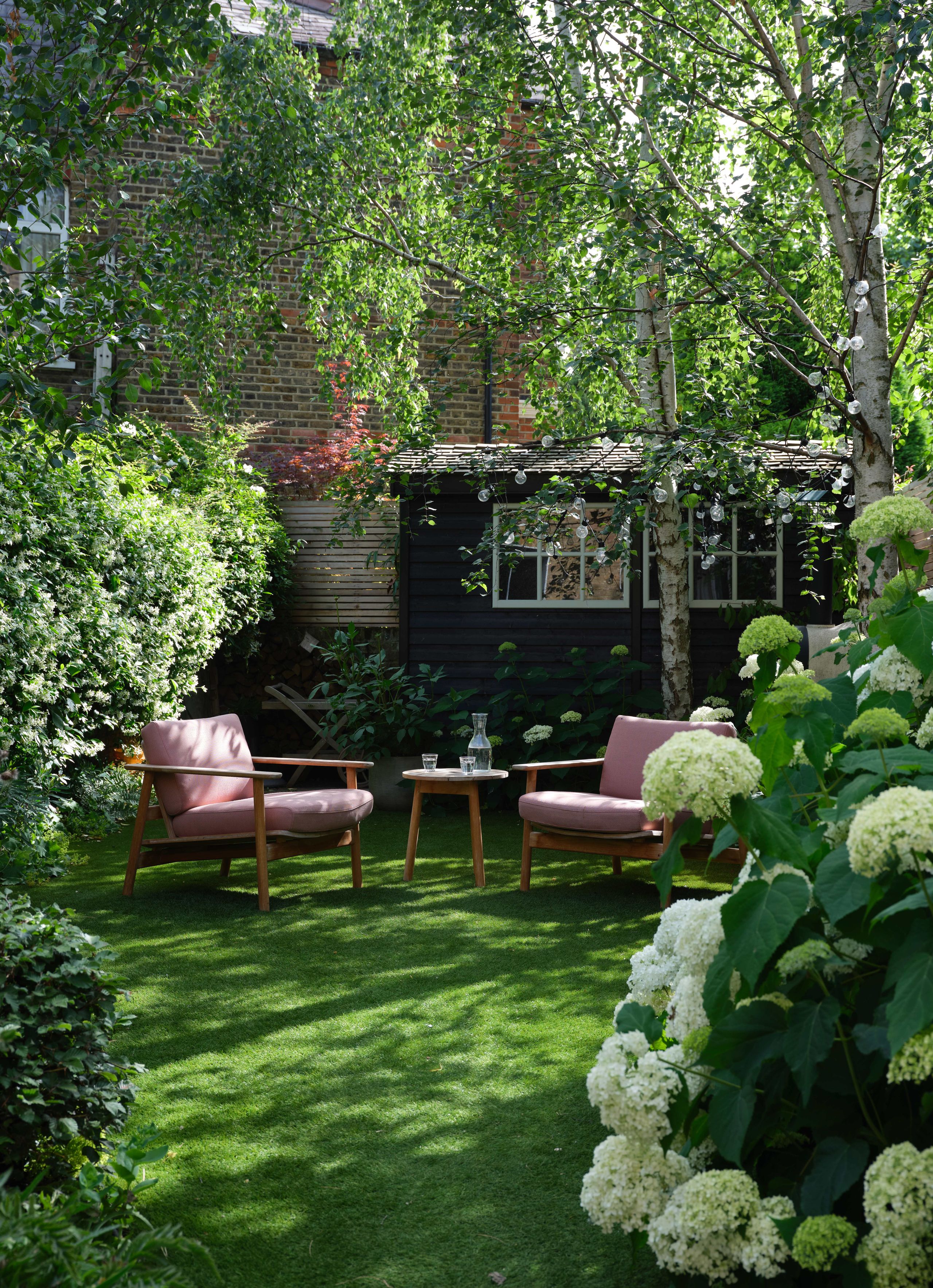 You'd be surprised how much you can trick the eye into making your garden feel bigger. If you are dealing with a long narrow garden, a path might not be right as will only lengthen rather than widen the space.
You want the eye to be drawn across the space rather than just straight down it, so add interest at the edges and opt for curved lines rather than anything too straight and rigid. Even a just narrow border with lots of overflowing plants of varying heights will draw the eye around the space rather than just straight to the end of it.
8. Blur boundaries with green walls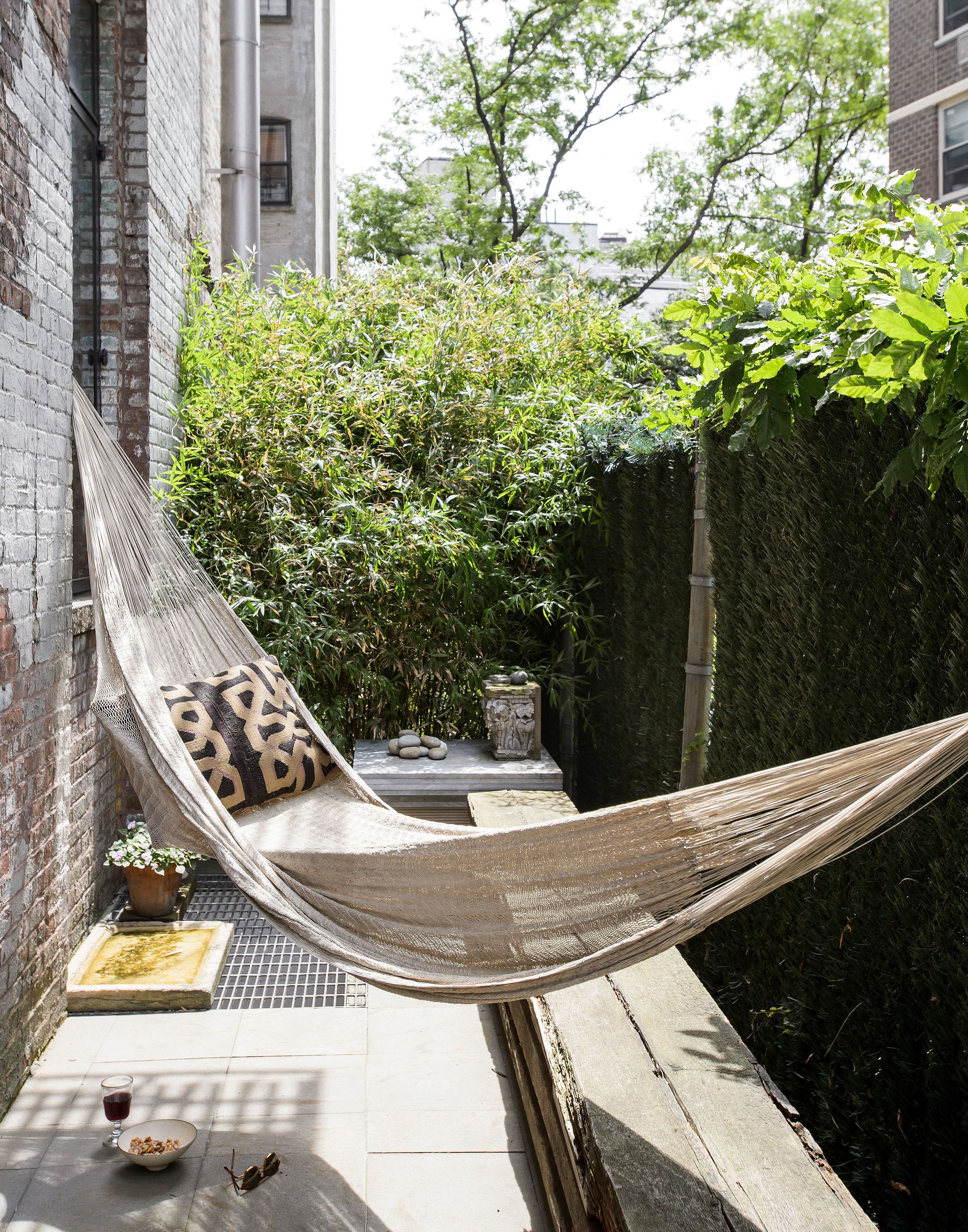 If your garden is really on the tiny side, avoid any solid walls or fences and this is just going to make the space feel claustrophobic. Cover the walls in greenery, whether that be beautiful climbers than billow messily over your fence or something more contained and contemporary like a living wall.
And take note of the hammock too, the ultimate piece of small garden furniture since it takes up zero floor space, can follow the sun and can be easily stored away when you need all the space you can get for guests.
9. Utilize mirrors to make a small garden look bigger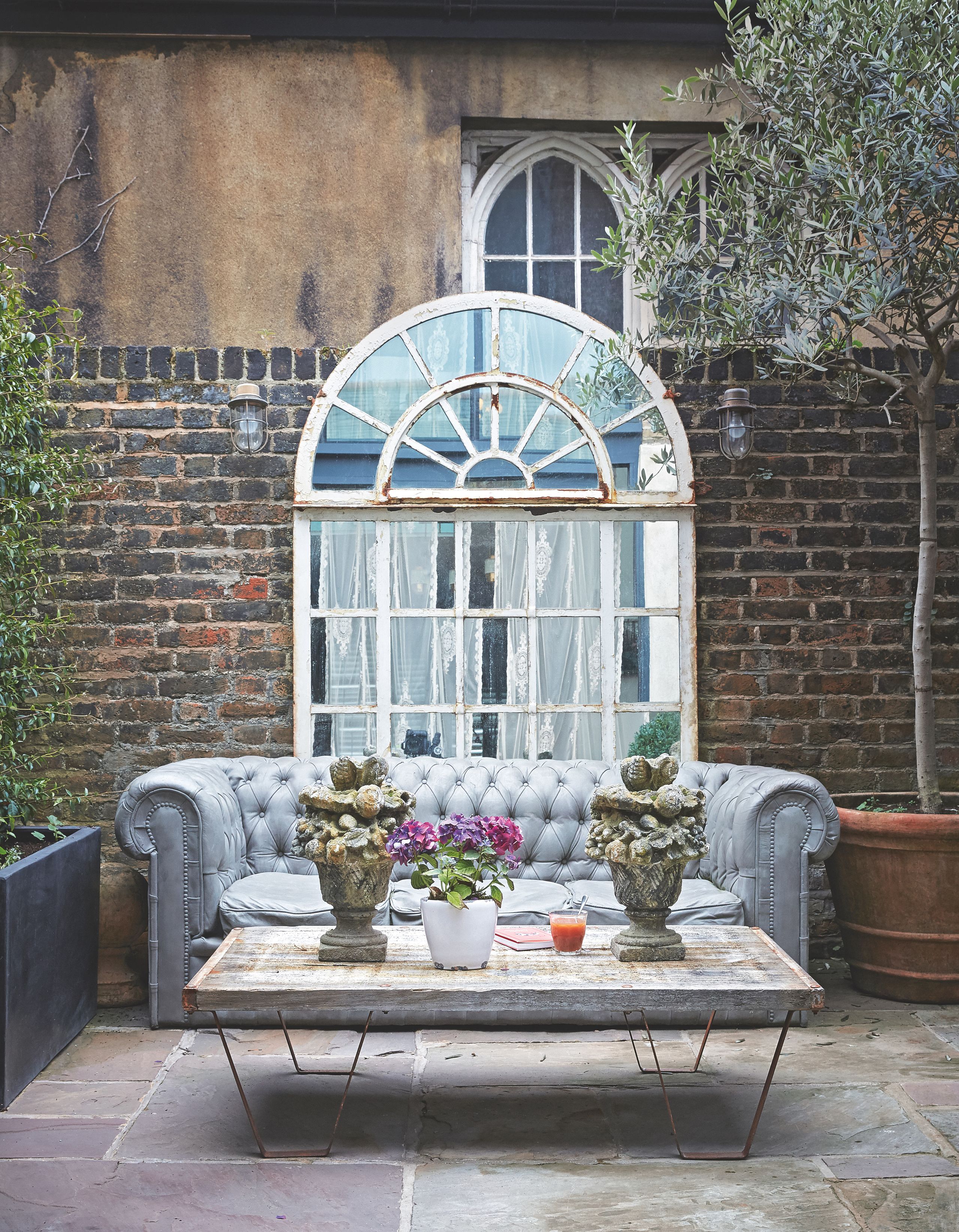 This is a really simple small garden idea on a budget, and as all mirrors magically do to indoor spaces, it will instantly make your outdoor space feel bigger too. Try adding a totally mirrored wall to the back of your garden to 'double' the space or for a more English country garden vibe, pick an oversize antique mirror and allow climbers to grow around it so it becomes part of the garden.
10. Use plenty of different textures to make expand a small garden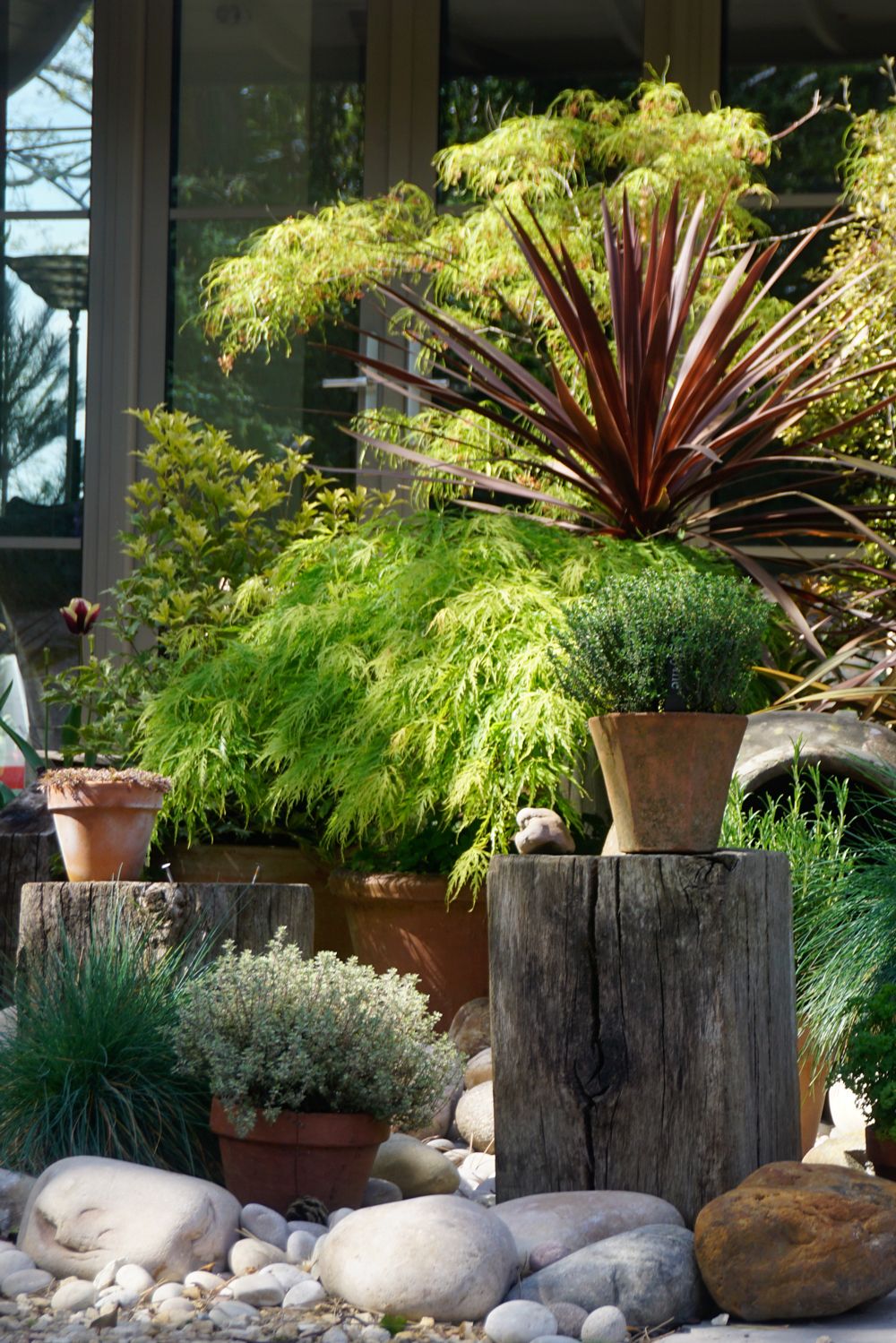 As with small rooms inside the home, texture is key to adding interest when space is at a premium. Pick out plants that sit well together in a garden scheme but that also vary in texture, and use containers to add to the look too. See here the mix of greenery, but also the mix of terracotta, wood, and different sized stones all work together to create a beautiful display that could easily fit into a small garden.
Top tip too; you'll want to have a variety of heights as well as textures so use things like wooden trunks, creates or even upside down pots to create those levels.
11. Pick furniture that is to scale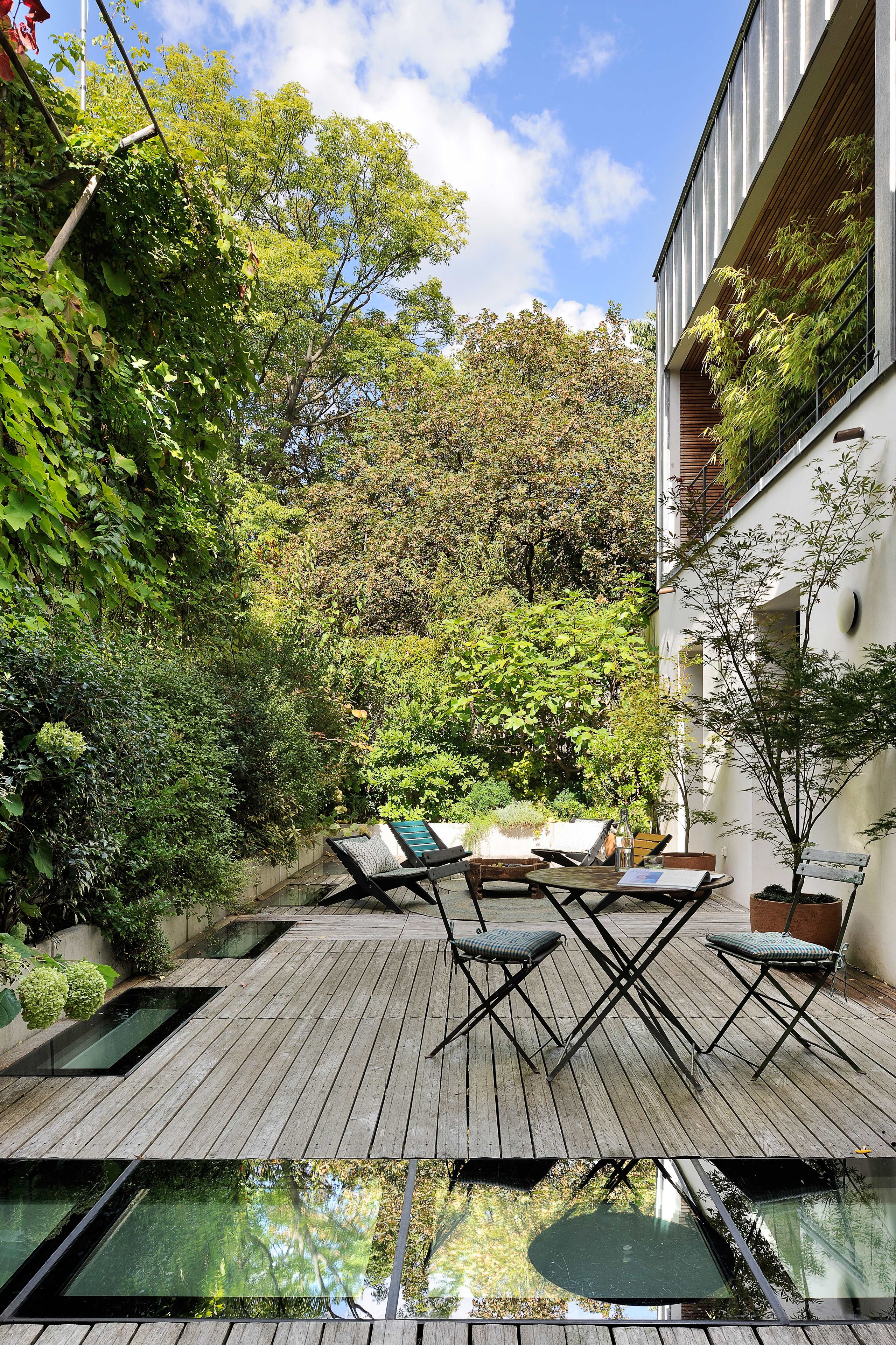 Ideally, you don't want your garden furniture to be the focus of a small space, so switch the cumbersome wooden table for something more slimline. Bistro sets always work well in smaller spaces and can usually be folded away when not in use should you ever need the extra floor space. And low-slung pieces are a good choice too as they won't visually break up the garden.
But you could also consider a more modern outdoor seating idea and design something that is built into the landscape of your garden. That way you can maximize on seating but your furniture will become part of the garden and the planting.
12. Make a small garden look bigger by blending indoors and outdoors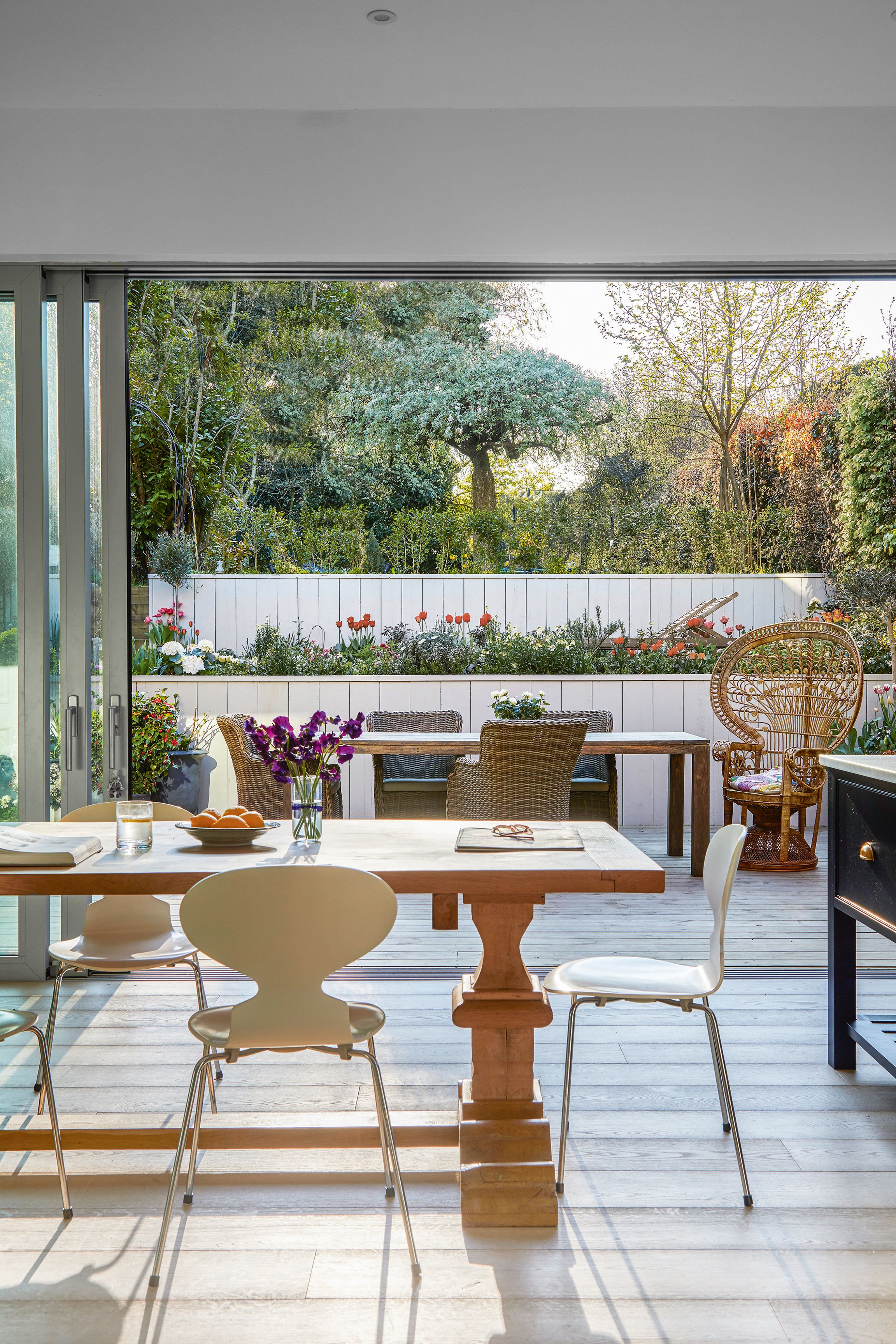 Indoor/outdoor living spaces has been a huge garden trend in recent years, which bodes well for small gardens as you can almost borrow space from indoors to creating the feeling the outdoor space is bigger.
A really easy way to do this is, of course, bi-fold or sliding doors, but if you are looking for something more instant, flowing the same flooring from inside to out has a space expanding effect. Picking a decking in the same tone of wood as the wood used inside your home, or patio tiles that match the indoor floor creates that seamless flow between indoors and out and you won't notice the small proportions of the garden because it feels just like an extension of the room it has led on from.
How do you add depth to a small garden?
If you are looking to add depth to a small garden, the easiest way to do so is by layering your planting. Use larger plants and trees as a starting point, then add a  second, shorter layer around them and then fill in any gaps with shrubs or smaller flowering plants. This layering, especially when used around the edges of a garden, will blur to boundaries of the space, making it feel more spacious.
How do you make a small courtyard garden look bigger?
By their very nature, courtyard gardens tend to be on the smaller side, but the key to making them feel bigger is not to fill them with small plants and small pots as this will just make it feel cluttered and cramped. Don't be afraid keep things really simple and just add a few large trees to the space. Olive trees in large terracotta pots always look beautiful and add a Mediterranean feel or chose leafy palms for something even more exotic.
As well as your choice in plants, you can make a small courtyard feel bigger by treating it like an extension of your indoor space, an extra room that still mirrors the decor and design of indoors.